Our Leadership
Embracing The Golden Rule
Since the days of our founding Board of Directors, the Katz-Helen and Ray Whittle, Jr. Foundation has been led by people who earnestly believe in and embrace The Golden Rule of Law of Life. Our leaders believe we can make a profound difference in our community and in the lives of children by teaching them this rule and recognizing them for demonstrating the rule in their lives.
The Katz-Helen and Ray Whittle, Jr. Foundation began in 1999 and Helen Whittle Katz served as the first Chairman of the Foundation's Board.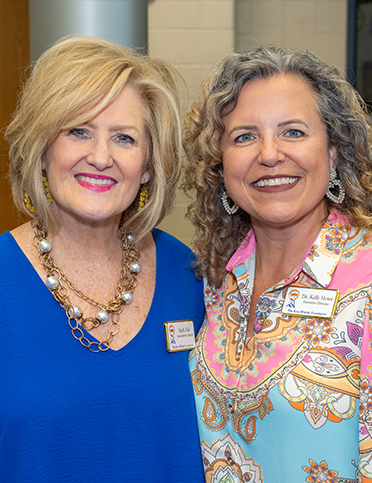 Current Leadership
Executive Director

Assistant

Current Board of Directors

Ben Hartman - Chairman
Gerry Egger - Vice-Chairman
Rosemary Maulden - Secretary
Jerry Harper - Treasurer
Dr. Jim Pulos
Dr. Scott Spence
Rev. Annie Franklin Arvin
Alice Keen
Senetra Haywood

Founding Board of Directors (1999)

Helen Whittle Katz - Chairman
Ray Worthington - Vice-Chairman
Carolyn Hall - Secretary
George Paulding - Treasurer
Charlie Atkinson
Johnnie Heck
Peter Litcka
David Mosely
William Walker
Dorothy Tait In Memoriam
Dorothy Tait (1922-2023) was a devoted board member of the Katz-Whittle Foundation. A native of Virginia, Mrs. Tait lived in Glynn County since the 1970s.
Her sister, Helen Katz, was the founder of the Katz-Whittle Foundation and drew Mrs. Tait into its orbit.
Known as an engaging storyteller, Mrs. Tait knew a great deal about Virginia and was happy to pass along the history to anyone interested. She was also a big fan of the Western genre – both novels and television. She was always on the lookout for those who shared her passion for the Old West, its lifestyle, and its challenges.
Gardening and long walks were her favorite hobbies. Guests could always be sure that fresh vegetables from her garden would be part of the wonderful meals she prepared. An active person, Mrs. Tait loved to go out and enjoy nature on her walks.
She was a member of First Methodist Church of Brunswick and the Marshes of Glynn Chapter of the Order of the Eastern Star. Friends from both organizations remember her as a caring woman who was always ready to lend a hand.
Mrs. Tait's devotion to the Katz-Whittle Foundation lasted until the end of her life. She believed in the organization and its mission and was an eager proponent of its work for the benefit of the community.
Visit her Obituary