Our Foundation
The Katz-Helen and Ray Whittle, Jr. Foundation began in 1999
when Helen Whittle Katz approached elementary, middle, and high school principals and superintendents in Glynn County, Georgia with her vision for a program to acknowledge students of all ages who live by The Golden Rule Law of Life. "Do unto others as you would have them do unto you, for what you do to others will bring good or bad consequences to your own life," had been a rule of life for Helen and she wished to reward local students whose actions and activities demonstrate this fundamental ideal.
Our Mission is to have a positive influence in our schools and community by promoting The Golden Rule Character Law of Life, "Do unto others as you would have them do unto you," and encouraging young people as well as adults to live by the Golden Rule.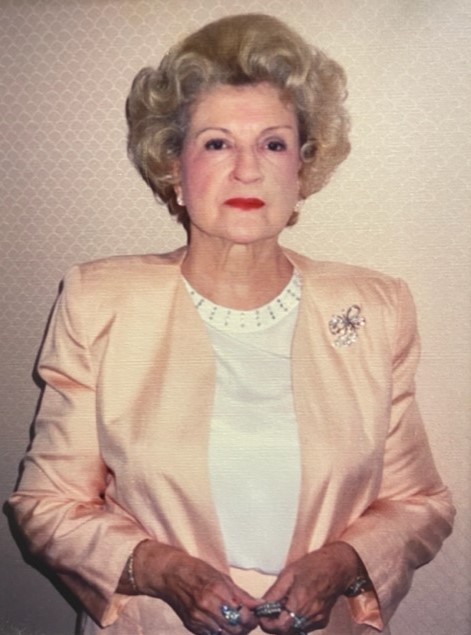 A seed takes root.
When local educators embraced her proposal, Helen generously established The Katz-Helen and Ray Whittle, Jr. Foundation as a memorial to her four deceased family members (children Helen and Ray Jr. and husbands Ray Whittle and Morris Katz) and to fund the award program in perpetuity.
Helen served as the first Chairman of the Foundation's Board. In the spring of 2000, the first Golden Rule Law of Life Character Awards were presented to students from the 1999-2000 school year. That was just the beginning. Soon, "Character Corners" were established in school libraries with books and resources on character education available to students, teachers, parents, and staff. The program was extended to McIntosh County public schools in the 2005-2006 school year.
Today, The Golden Rule Awards have grown to include schools throughout Glynn and McIntosh counties, recognizing and rewarding students at every grade level, as well as teachers and staff members, who exemplify this law of life. Golden Rule Awards have been awarded to thousands of individuals since the program's inception.
Helen Whittle Katz lost her battle with cancer in January 2005, but the enduring character traits she exhibited and championed, her guiding vision, and her passion for The Golden Rule Law of Life live on in the work of the Foundation that bears her family's names.

Code of Ethics
To bring blessings upon yourself,
bless your neighbor.
To enrich yourself, enrich your neighbor.
To honor yourself, honor your neighbor.
To enrich yourself with many friends, enrich your friends with yourself.
To sorely hurt yourself,
hurt your neighbor.
To have the world take away from you, take away from your fellow man.
Donations & Scholarships
Donations and scholarships are awarded to the following local organizations that aid in character education:
Boys & Girls Clubs of Southeast Georgia
CASA Glynn, Inc.
Communities in Schools of Glynn Co.
The Gathering Place
Pirates of the Spanish Main
Safe Harbor Children's Center
St. Simons Presbyterian Church
YMCA of Coastal Georgia, Inc.
Community Support
In addition to The Golden Rule Awards, the Foundation recently has made donations to the following schools in our community:
$1,000 - Altama Elementary School
School supplies
$1,000 - Burroughs-Molette Elementary
School supplies
$1,000 - Goodyear Elementary
School supplies
$3,000 - Todd-Grant Elementary
School supplies