The History of The Katz-Helen and Ray Whittle, Jr. Foundation
The story of The Katz-Whittle Foundation is one of family, determination and an enduring commitment to ideals. It is a story with a remarkable woman at its center: the late Helen Whittle Katz.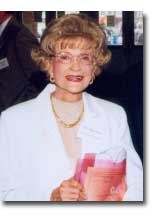 Helen was born in Virginia in 1924, and from a young age was determined to succeed and make a change in the world. She attended Longwood University in Farmville, Virginia and soon met and married Ray Whittle, a member of the U.S. Navy stationed in Richmond, Virginia. They had two children (both named for their parents): son Ray Walker Whittle Jr., born in 1945, and daughter Helen Richards Whittle, born in 1946.
The family relocated to Brunswick, Georgia shortly after the war where Ray Sr. took over day-to-day operations of his family's business, Whittle Furniture, which had been a landmark on Bay Street since the turn of the century. Together, while raising their two children, Helen and Ray worked faithfully to preserve and grow the family's business interests. Helen was a strong business woman and devoted mother who believed passionately in the importance of character, particularly in youngsters, making it her focus to promote and foster positive character traits in the lives of her children and all those around her.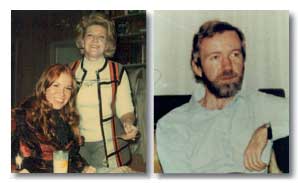 Left to right: Helen, Jr., Helen Whittle Katz, Ray Whittle, Jr.
In June of 1961, Helen and her two children were involved in a car accident that left daughter Helen paralyzed from the shoulders down. Despite this physical obstacle, Helen Jr., exhibiting the character traits of courage and determination instilled by her mother, remained dedicated to her education and thrived socially. She graduated from Glynn Academy in 1964, attended Brunswick Junior College and established and managed a group of popular local gift shops. Helen died in February 1982 at the age of 36. Ray Jr. graduated from Glynn Academy in 1963, and after college, returned home to Brunswick and opened his own furniture business. In 1979, Ray Jr. was diagnosed with cancer and died in 1984 at the age of 38.
Ray Sr. later passed away in 1984. Helen was remarried to Morris Katz who also passed away.